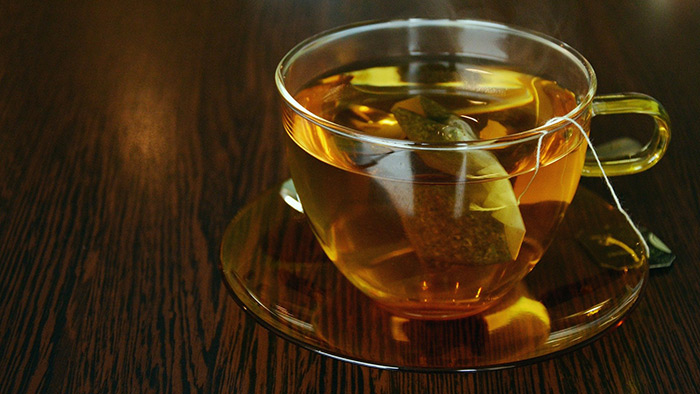 If you are a tea connoisseur, then surely you have tried Oolong tea before, but maybe wondering which brand of Oolong tea is the best? There are many things to consider when choosing the right brand, including how well known the brand is, how much people enjoy their teas, and what other efforts are the brand participating in outside of their core business. If you aren't a tea aficionado, you may have some simple questions about Oolong tea, so let's take a dive into some of the basics.
Oolong Tea Basics
What is Oolong Tea?
Oolong tea combines dark and green teas, giving it some interesting potential health benefits. The tea has a distinctive look because the leaves are typically rolled or wrapped into small beads. This traditional Chinese tea is believed to be first originally produced in the Wuyi Mountains and was known as "Black Dragon Tea."
What Makes Oolong Tea Different Than Other Types of Tea?
Oolong tea is different than traditional green or black tea, even though it is made from the same Camellia Sinensis leaves because the leaves are semi-oxidized through different processes.
Top Oolong Teas
#1 Twinings of London Pure Oolong Tea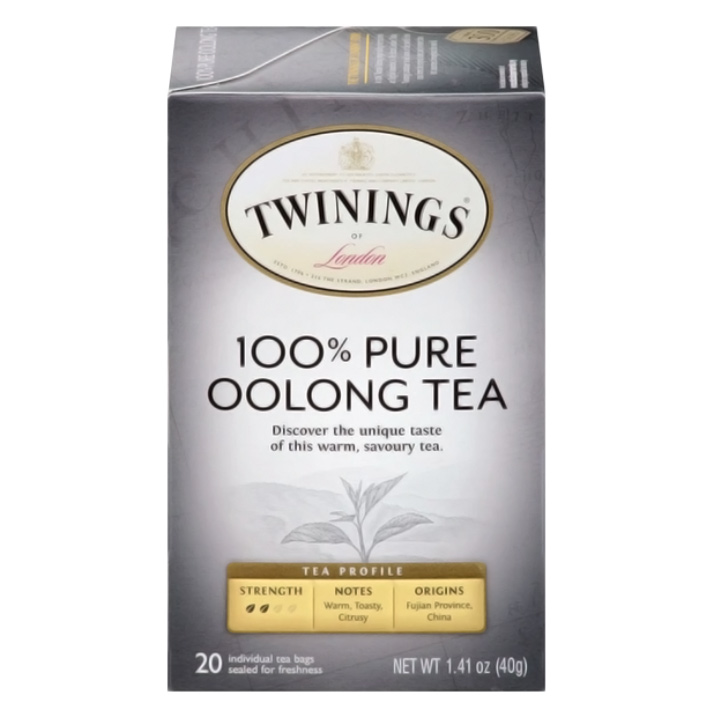 Features
Fresh Flavor
High Quality
Hand Selected
This tea from Twinings of London is one of the most popular brands of Oolong tea because of its smooth taste and great price. Many teas will get bitter if steeped too long, but this brand will remain sweet enough that many people will find that they don't even want to add sweetener. It is made without any artificial ingredients and only contains expertly selected tea from the Fujian Province of China.
To partially oxidize the leaves, a special process is used, where the tea is placed in muslin sacks and rolled to bruise the leaves slightly. This brand has been selling tea since 1706, it's still popular today, and we can see why.
Pros
Comes in Easy to Brew Bags
Great Price
Cons
---
#2 Bigelow Oolong Tea Bags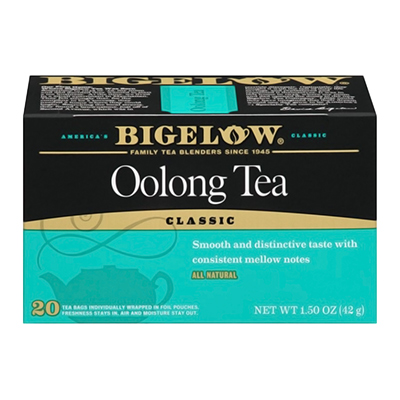 Features
Smooth Taste
Individually Wrapped Foil Pouches
Made in the USA
Bigelow is known for producing Oolong tea with a mellow flavor that many people enjoy. Each tea bag comes wrapped in a foil pouch to prevent the tea from being affected by air or moisture and maintain freshness and flavor. The pouch locks in flavor so well, that when upon opening the pouch, you can smell the aromatic tea leaves from a few feet away.
The leaves are imported from a special region in Asia, which are processed and made into the final product in the USA. All of the Bigelow tea varieties are premium quality, contain no GMOs, and are Kosher certified.
Pros
Easy to Brew Bags
Great Price
Cons
Some Prefer Traditional Tea With Out Bags
---
#3 FGO Organic Oolong Tea Bags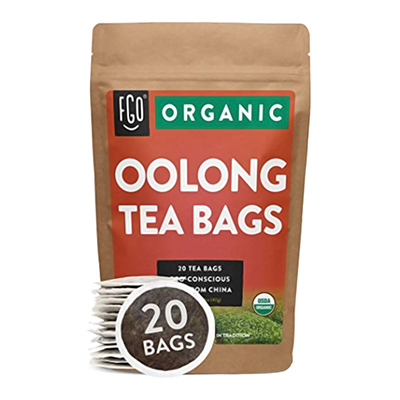 Features
Certified Organic
Individual Pre-Measured Bags
Eco-Conscious
FGO is one of the best brands for Oolong tea because their tea is certified USDA Organic by the California Certified Organic Farmers organization. The tea is imported from China that is blended and bagged in California. FGO goes the extra mile to make sure their products are free of dyes, adhesive, glue, bleach, and are always Non-GMO.
Even the tea bags are the highest quality and are made from in Abaca Hemp fiber paper. FGO stands behind their tea so strongly that if you don't enjoy their tea, they will refund your money.
Pros
Pre-Measured Bags
Organic
Imported Leaves From China
Cons
---
#4 Prince Of Peace Organic Oolong Tea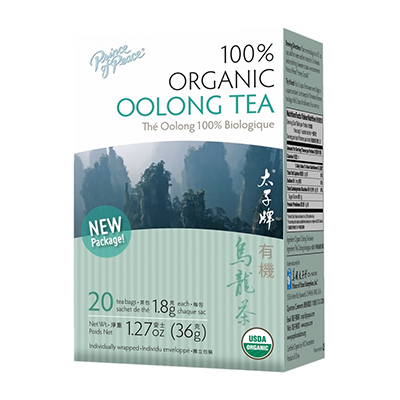 Features
100% Organic
Easy To Brew Bags
Imported Tea Leaves From China
This Oolong tea from the brand Prince of Peace is semi-fermented to combine the qualities of black and green tea leaves. It's 100% organic the leaves come from the Anxi District of Fujian China, which is known as the Magical Village of Oolong tea.
The tea, when brewed, is aromatic, with a mild flavor and the bright golden color that is indicative of a quality Oolong tea. Each box comes with 100 individually wrapped tea bags for easy brewing.
Pros
Cons
Some Prefer Traditional Tea Without Bags
---
#5 Cha4TEA Oolong Tea Pods for K-Cup Machines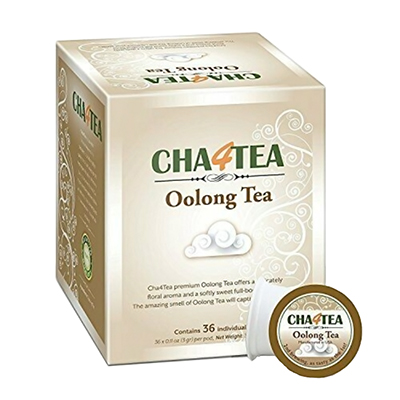 Features
K-Cup Pods
Compatible w/ Keurig 2.0
100% Natural Leaves
Do you have a Keurig K-Cup Brewer and were wondering if there was a brand producing high-quality Oolong tea in K-Cups? Look no further! Cha4Tea produces these K-Cups with premium Oolong tea that comes in eighteen and thirty-six count boxes. You will surely love the aroma of this sweet, full body tea that is rich in antioxidants.
Pros
Easy To Make
Made in the USA
Cons
Useless If You Don't Have a Keurig K-Cup Brewer
On the More Expensive Side
---
#6 Pantenger Taiwanese Milky Oolong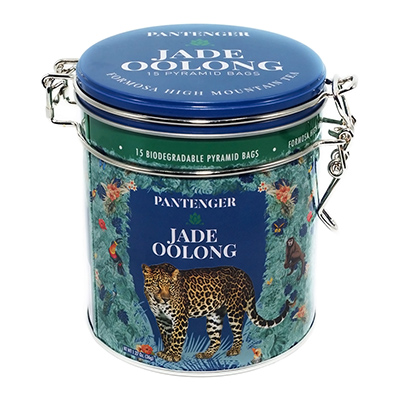 Features
Taiwanese Milky Oolong
Traditional Style Loose Leaf
Organic
Pantenger brand produces a high-quality Oolong tea that is grown at high altitude in the Alishan region of Taiwan. In this region, the leaves mature slowly, which concentrates the flavor and causes the tea to develop a unique flavor. This tea comes unground and unbagged in an airtight tin, which is the tea's traditional form.
The rolled leaves brew into the authentic milk Oolong flavor, which is floral, sweet, and has a buttery smooth texture. This tea is Non-GMO, gluten-free, vegan, and is certified to be Kosher by the OU.
Pros
Traditional Style Tea, No Bags
Organic
Unique Flavor and Aroma
Cons
You Have To Brew With Out Bags
---
#7 Avant Grub Oolong Tea Bags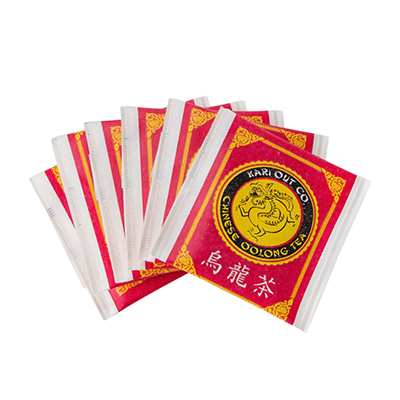 Features
Served At Many Chinese and Sushi Restaurants
Full Flavored
Semi-Fermented
Avant Grub is a popular brand of Oolong tea that is served at many Chinese and Sushi restaurants. This full-flavored tea tastes great and has the smooth flavor that you would expect from a traditional Oolong tea. The leaves are dried in the sun, then placed into baskets and shaken to help oxidize the leaves before finally being dried in the sun again. This quality tea comes in a package that contains 150 individual tea bags.
Pros
Familiar Restaurant Taste
Easy to Brew Bags
Traditional Brewing Method
Cons
---
#8 The Tao of Tea Black Dragon Oolong Tea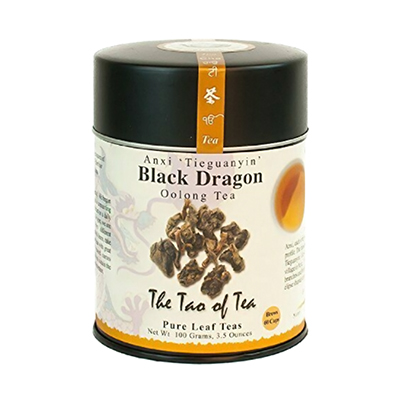 Features
Loose Leaf Tea
From Anxi China
Brews 60 Cups
This tea from the brand The Toa of Tea contains a special variety of tea leaves, known as Tieguanyin, that is grown in the mountains of Anxi County in China. The variety is well known for its distinctly shaped leaves. Traditional rolling techniques are used to roll the leaves into small tea leaf balls.
The tea is re-rolled and re-roasted to achieve optimize size, shape, and flavor when brewed. The tin comes with 100 grams of tea, which is enough to brew about 60 cups of traditional Oolong tea.
Pros
Traditional Loose Leaf
Re-Sealable Tin
Great Price
Cons
---
#9 Teamonk Tapas Oolong Tea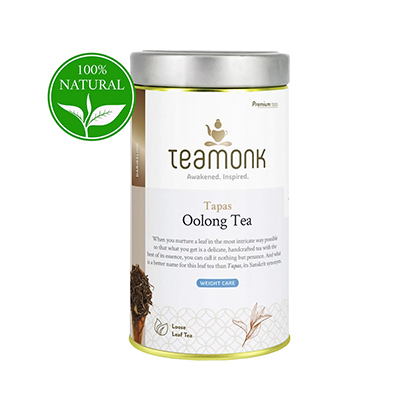 Features
Loose Leaf Oolong Tea
100% Pure Tea
No Added Armoas or Artificial Flavors
This tea is a light reddish tea and has the unique taste that you come to expect from traditional Oolong teas. There are no added oils, aromas, or artificial flavors. The tea comes from Darjeeling India and is curated exclusively by tea connoisseurs.
Teamonk organic tea is certified by the USDA, Rainforest Alliance, FairTrade, Demeter, and UTZ. The tea is unbagged and comes in its raw form, perfect for traditional tea brewing.
Pros
Traditional Loose Leaf Tea
Re-Sealable Tin
Cons
---
Conclusion
We hope that you have enjoyed our list of the top 10 best Oolong tea brands and enjoy a cup of tea as much as we do!