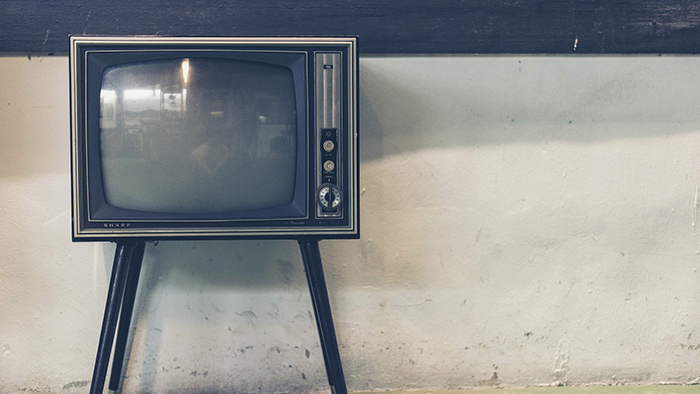 Did you ever dream of having a home movie theater so that you can truly enjoy movies the way they are meant to be watched? Thanks to new LED technology, it's now possible for displays to be both large, high quality, and still affordable. In this guide, we will be taking a deep dive into 82 inch TVs from different brands, with a range of varying price levels and features.
Unfortunately, not many manufacturers are producing displays with 82-inch screens, with only Samsung and LG producing models that are easy to find. Now it is true that Samsung has a whole line up of different monitors that come in a large variety of sizes. Still, many of these displays are very similar to each other, so we will only be discussing the Q70R, as we felt that it had the best balance between features and price.
Things to Consider When Buying an 82 Inch LCD TV
4K Resolution vs. 8K Resolution
At the time of writing, we don't recommend purchasing an 8K TV, unless you feel that you must be one of the first people to experience it. The simple reason is that there isn't much media available to watch that's in 8K resolution, all though people with a high-performance PC can play some games at that resolution. The cost level is quite high for an 8K display, and it's tough to justify the increased price, which will likely come down as the format becomes more popular.
Image Quality
These new displays are packed with all sorts of modern technology that is designed to make your video look better. From HDR to having multiple dimming zones, it's up to you to decide what features you feel are critical for your next display to have.
All of the TVs that made our list have HDR (High Dynamic Range), but the Samsung displays have a range of options. The Q60 series features Quantum HDR 4X, while the Q90 series features Quantum HDR 16X. Ultimately, we just didn't feel that the incredible difference in price justified the Q90, which is why we picked the middle of the road Q70 with Quantum HDR 8X.
Price
82-inch displays are quite large and contain an enormous amount of electronic components. With that said, it's should be expected that these TVs would be in the pricier range.
How We Chose
We chose two displays that are both great options if you are on somewhat of a limited budget. We also picked an 8K display that is much more expensive, but it does have every feature that we could ever ask for. For our best overall choice, we picked a TV that wasn't a budget option, but we felt that it had the best balance between premium features and price.
Top 82 Inch LED TVs
#1 Samsung Q70R 82 Inch 4K QLED UHD TV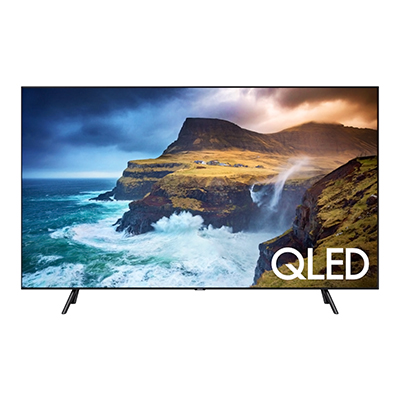 Features
Quantum HDR 8X
40 Watt Sound System
FreeSync
Coming in at number one on our list is the Samsung Q70R due to the combination of excellent features and price. The Q70R is a premium TV that gamers will love due to it having a technology called FreeSync that prevents image tearing by having a variable refresh rate. Movie fans will love this display due to having Samsung's Quantum HDR 8X, which helps HDR-enabled video look excellent.
One thing that we wanted to point out is that the Q70R comes in a line of Samsung TVs that are all somewhat similar but have slightly different options. The HDR of the Q70R is more advanced than the Q60 but less advanced than the Q80 and Q90. Due to the limited availability of HDR-enabled media, we felt that a monitor with more versatility and a slightly lower price was more desirable. The Q70 is brighter than the Q60, having 1500 nits of brightness compared to 1000, but lacks the ultra-wide viewing angle of the Q80 and Q90.
All of the 82 inch TVs that made our list come with many similar features, such as voice control, Apple AirPlay, and Alexa. The TV comes with a pretty standard combination of 4 HDMI ports, 2 USB ports, 1 Ethernet port, 1 RF input (Terrestrial Cable), 1 RF input (Satellite), 1 Digital Audio output, and 1 9 pin connector (RS232C.)
Final Thoughts
What makes the Q70R stand out compared to the other TVs on our list is FreeSync, Quantum HDR 8X, and it's 40 watt sound system. Overall, this is a great TV that isn't lacking anything we felt that it needed, but it is on the pricier side for a 4K TV. Due to the limited availability of HDR media, we don't feel the more advanced HDR of the Q80 and Q90 justify the extra cost.
Pros
4MS or Lower Response Time and FreeSync Make This an Excellent Choice For Gaming
Quantum HDR 8X Provides a Better HDR Experience
Bixby Voice Control
Great Built-In Sound Speakers Compared to Others
Cons
On the Pricey Side for a 4K 82 Inch TV
Lacks Wide Angle Viewing of Q80 & Q90
It Would be Nice of the Back Plate was Metal
Not 8K Resolution
---
#2 LG UM8070 82 Inch 4K Smart UHD TV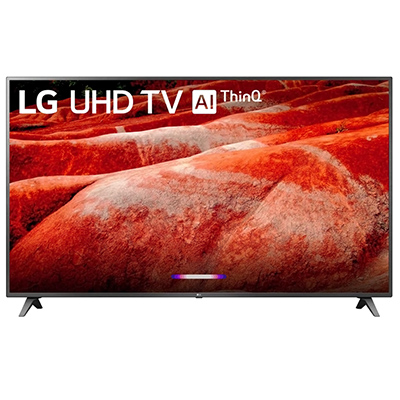 Features
4K Cinema HDR
ThinQ AI Voice Control
Dolby Vision and Dolby Atmos
The UM8070 from LG is a budget-friendly 82 Inch TV that features LG's best 4K processor. When we say budget-friendly, understand that TVs this size are going to be relatively expensive compared to smaller sized models. ThinQ AI allows you to control the TV with only your voice if you don't feel like using the included magic remote.
Compared to the Samsung Q70R, the UM8070 doesn't feature any local dimming, and it isn't as bright, but it is directly backlit. The viewing angle is nearly identical between the two models, but the HDR is nowhere near as advanced on the UM870. No one should be expecting the same level of picture quality from the UM870 as the Q70, but the model from LG was about half the price at the time this article was written.
There's plenty of connectivity via the 3 USB ports (2 on the back, 1 on the side), 4 HDMI ports (2 on the back, 2 on the side), single AV composite input, ethernet, and built-in 802.11 AC Wifi. We liked the metal backplate, which would give us a lot of confidence if we needed to mount this TV on the wall since it does weigh over 100 lbs.
Final Thoughts
Overall, this model from LG took second on our list because of its excellent combination of features and reasonable price. It would have been nice if this TV featured a 40-watt sound system like the Q70, but most people are likely to connect their own speakers or soundbar. We couldn't find any critically important features that we would expect from a TV of this caliber.
Pros
Great Price For Such a Large Display
Low Input Lag
High-Quality Build, Back of TV is Made From Metal
VA Panel – Better Contrast, but Smaller Viewing Angle
Cons
No Local Dimming Support
HDR Could be Better
Doesn't Support FreeSync
No BFI, Which Helps to Reduce Motion Blur
---
#3 Samsung RU8000 82 Inch 4K UHD TV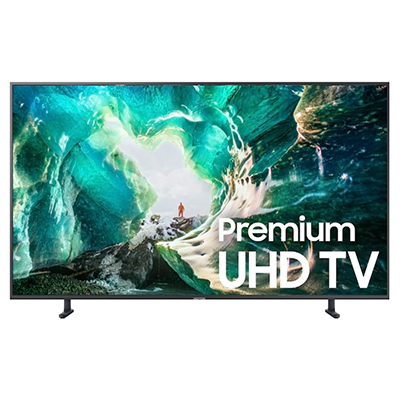 Features
FreeSync
Dynamic Crystal Color
HDR
The Samsung RU8000 is a cheaper model than the Q70 and has had the features scaled down to make it more affordable. It's very comparable to the LG UM8070, and we only ranked it lower due to a few minor things that we didn't like. One of which being that the backplate isn't made out of metal like the LG. Gamers are not going to like that FreeSync on this TV is limited and only supports 60Hz at 4K resolution, instead of the native 120Hz it supports for other resolutions
The picture quality itself is very comparable to the LG UM8070, and in many ways, it's slightly better. Both TVs were around the same price when we wrote this, but we just feel disappointed with this model compared to the Q70 because we know that Samsung can do better. The Q70 beats the picture quality of the RU8000 in every category; it has higher contrast and isn't as bright in both SDR and HDR.
The Samsung RU8000 can be voice-controlled through Bixby and features Amazon Alexa, Google Assistant, and Apple AirPlay 2. The connectivity is similar to the other models that made our list, with 4 HDMI ports, 2 USB, Ethernet, 2 RF inputs, 1 Optical Audio output, and 1 RS232C connector.
Final Thoughts
To make this TV more affordable, Samsung watered down all of the technology that they use in their higher-end models. This makes the TV much more affordable but leaves some to be desired in both features and picture quality. If you primarily want this TV to watch movies or sports, you probably won't have any issues with some of the flaws that this TV has.
Pros
Similar Features to Q70.
Budget-Friendly Price
FreeSync
LED Backlit
Cons
Lacks Local Dimming
20 Watt Sound System Compared to Q70s 40 Watts
Not as Bright As Q70
Picture Quality Could be Better
---
#4 Samsung Q900 82 Inch 8K QLED UHD TV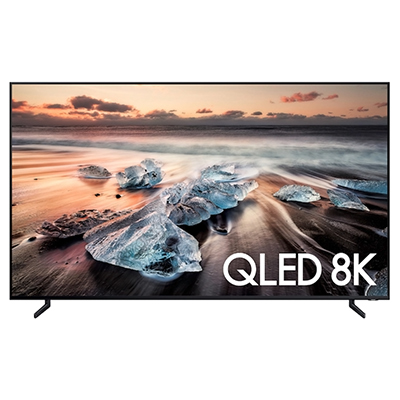 Features
Real 8K Resolution
Quantum 8K Processor
Full-Array Backlight
The Samsung Q900 is probably the best TV that Samsung has ever made in terms of quality and technology. There's only one big problem; it's also one of the most expensive 82 inch TVs available. If you must have the best quality TV and money is no object, then this model is for you.
This TV features real 8K resolution, 8K AI upscaling, the Quantum 8K processer, and HDR. It has an intelligent brightness mode that automatically adjusts to the conditions of the room and a 65-degree viewing angle.
Trying to compare this TV to other models doesn't work because it beats the other three models on our list in basically every category. It's also the heaviest TV at 170 Lbs, meaning it weighs more than many people. Needless to say, that wall mounting this TV is going to be a little bit tricky.
Final Thoughts
In terms of technology, this is the best 82 Inch TV on our list, and the big problem is that it's also the most expensive. We don't think there's much reason to buy an 8K display at this point in time unless you want to push the envelope of technology and don't mind being an early adopter in a new screen resolution. If you have to have the absolute best, then this is the TV for you.
Pros
8K Resolution
Local Dimming & Full-Array Backlit
Very Bright
Excellent Viewing Angle
Cons
The Price Tag is Quite High Compared to the Other Models on Our List
Not Much 8K Media Available To Watch Right Now
Wall Mounting This 170 LB TV Would be Scary
---
Conclusion
Although we wish that more manufacturers would produce 82 inch TVs, we still found some great options for people looking for a TV that's just the right fit.