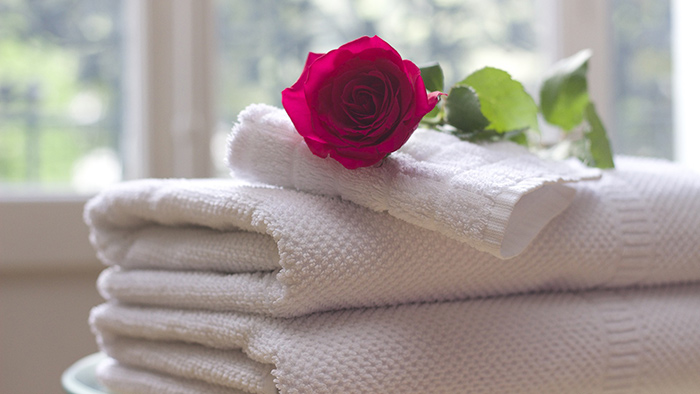 There's nothing better than a hot towel to massage your face after a shave or at a beauty spa. Some people enjoy the experience of cleaning their face with a hot towel so much that they buy a hot towel machine. Many barbershops and beauty spas know that hot towels feel great, open up your pores, and help reduce muscle tension.
For those types of businesses, having a hot towel warmer helps increase the value that their customers get from their services. We analyzed many different hot towel warmers and have come up with a list where one of them should be perfect for your needs.
Things to Consider when Purchasing a Hot Towel Warmer
One of the most important things to consider is the capacity of the cabinet or the number of towels that it is capable of holding. Most of the models we chose to include in our list are smaller models that would be well suited for home use. You should also consider whether you plan to leave the machine on for long periods.
Many models do not warm the towels very quickly and are designed to be left turned on. If you do plan to leave your towel warmer turned on, germs can grow on the towels, and that's why most towel warmers come with a built-in ultraviolet light. The main thing to consider for most people is the price point, as some people will use their machine daily, and others will only use it occasionally.
Top Towel Warmers
#1 AW 5L Towel Warmer Hot Cabinet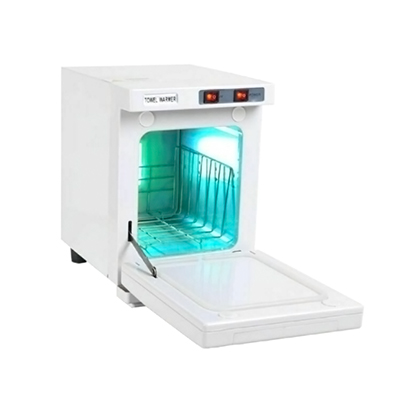 Features
Optional UV Sterilizer
Warms 10-15 Towels
Warms to Average 158 Degrees
This towel warming from AL is at the top of our list because it's affordable, and is a combination of a warmer and UV Sterilizer. It also has a relatively large capacity for home use, there are 5 liters of capacity, which is enough for 10 to 15 towels, depending on their size. The inner chamber is made from high-quality stainless steel to help conduct heat.
The warmer will heat towels to approximately 158 degrees Fahrenheit or 70 Celcius. It also has a UV sterilizer that can be flipped on with a switch to help keep your towels free of bacteria. If you are looking for an affordable towel warmer for home use, we think this option is hard to beat for the price.
Pros
Simple to Switch on UV Sterilizer
Holds 10 to 15 Towels
Great Value
Cons
Sometimes Drips Water
May Not be Large Enough for a Spa/Barber Shop
Lid Snapping Closed is Loud
---
#2 Elite Hot Towel Mini Cabinet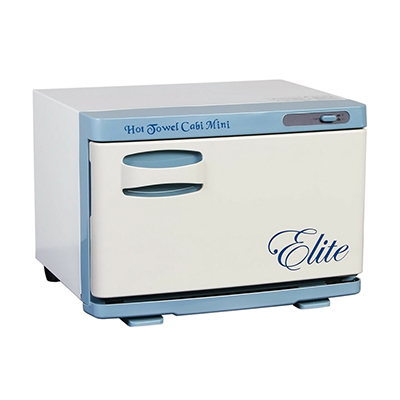 Features
Warms up to 12 Towels
Insulated Heating Cabinet
Warms in About 15 Minutes
This unit is the mini hot towel cabinet from Elite, and we like it because it's small and has a well-insulated cabinet. We choose this model to be #2 on our list because we think it's an excellent choice for home users. If you are a spa or a barbershop, then this unit is likely going to be too small for you.
It only fits about 12 small facial towels or 4 full-sized towels, and it's challenging to get a full-sized bath towel into the unit. This warmer isn't the cheapest on our list, and at it's the price point, we really would have liked to see it come with a UV sterilizer.
Pros
Warms Towels in About 15 Minutes
Great for Home Use
Automatically Maintains Temperature
Cons
No UV Sterilizer
Could be Larger
Price Isn't the Best
---
#3 AW 2in1 Towel Warmer Hot Cabinet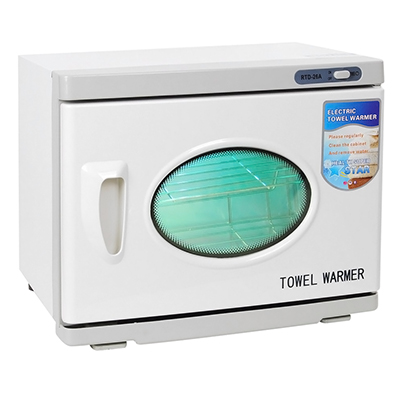 Features
Great for a Barber Shop/Spa
Integrated UV Sterilizer
Warms to 158 Degrees Fahrenheit
The RTD-26A warmer from AW features a large capacity 26-liter inner chamber and should be large enough for most small businesses. It has a stainless steel inner chamber that improves heat conduction and won't rust. The temperature inside the chamber is automatically controlled and kept at a constant 158 degrees Fahrenheit or 70 degrees Celsius.
There's also a built-in UV sterilizer that should help to keep your towels germ free. The two wire trays can be removed to allow you to load the towels quickly. Overall the operation of the device is quite simple with just a single button to turn the device off, but you can not independently turn off the UV light.
Pros
26L Capacity
Built-in UV Sterilizer
Stainless Steel Inner Chamber
Cons
Most Expensive, but Adequate for Small Business
Could Warm Towels Faster
Can't Turn of UV Light
---
#4 ForPro Premium Hot Towel Warmer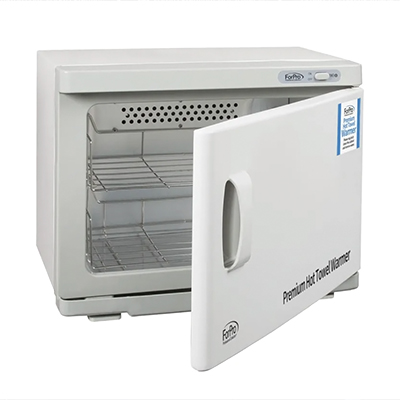 Features
Holds 24 Facial Sized Towels
UV Sterilizer
Two Stainless Steel Towel Racks
The For Pro premium hot towel warmer has enough space to heat up to 24 facial sized towels, which should adequate for any home spa. It's simple to use the unit as it has just a power button to turn the unit on and off. The UV light also comes on with the power button, but it would have been nice if there was a separate switch to turn it off as a UV sterilizer is not needed for warming massage stones.
The cabinet was designed to well insulated to keep the outside of the unit cool. Overall, we felt that this was a functional unit that has everything you need and isn't lacking any features that we really would have liked to see.
Pros
Large Capacity Can Hold Up To 24 Towels
Heats and Maintains 150 to 160 Degrees
Simple to Operate
Cons
Could Warm Faster
Can't Turn off UV Light With Out Turning Unit Off
A Viewing Window Would Have Been Nice
---
#5 Salon Sundry Professional Hot Towel Warmer Cabinet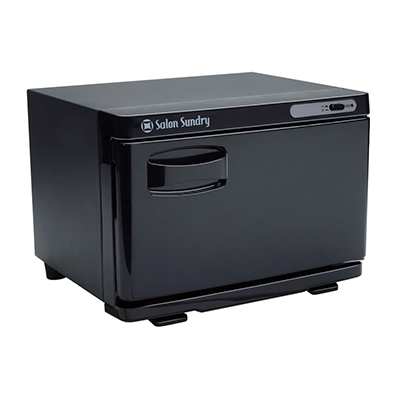 Features
Warms Towels to 176 Degrees Fahrenheit
Removable Wire Tray
Holds Up To 24 Facial Sized Towels
This Salon Sundry Professional towel warmer is a large capacity towel warmer that holds up to 24 facial sized hands towels. It has a removable wire tray that allows you to load the towels into the cabinet easily. Unlike the other models, this one comes in black, which looks great.
It's incredibly easy to use, load your towels in, and turn the device on. One thing that we didn't like was that the towel warmer is suppose to heat towels up to 176 degrees, which is slightly warmer than the standard temperate for hot towels, and there's no temperature control. There's also no UV sterilizer light, which many other models on our list have.
Pros
Plenty of Room for 24 Towels
Keeps Towels Warm at 176 Degrees
Simple to Use
Cons
No Temperature Control
Could Warm Faster
No UV Sterilizer
---
#6 DERMALOGIC Towel Warmer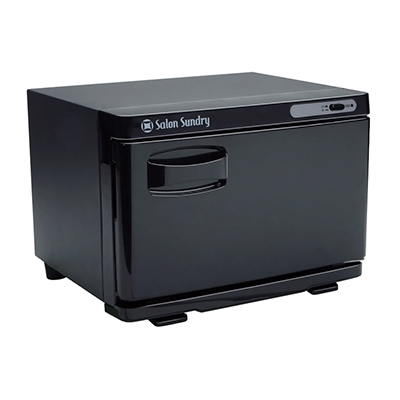 Features
Stainless Steel Finish
20 Liter Capacity
UV Sterilizer Light
This hot towel warmer from Demalogic is an excellent hot towel warmer that we really like. The only downside that we could find to this unit was that it was one of the more costly warmers that made our list. We really like the stainless steel door that pulls down instead of swinging open.
This helps you to load the two wire towel trays into the cabinet easily. The operation of the unit is as simple as it could be, simply load the towels in and turn it on. It also has a UV sterilizer to keep your towels free of germs.
Pros
Well Thought Out Pull Down Door
Looks Professional
20 Liter Capacity
Cons
One of the More Costly Units on Our List
A Viewing Window Would Have Been Nice
It Seems Like it Should Have a Temperature Control for the Price
---
#7 Beauty Pro Hot Towel Warmer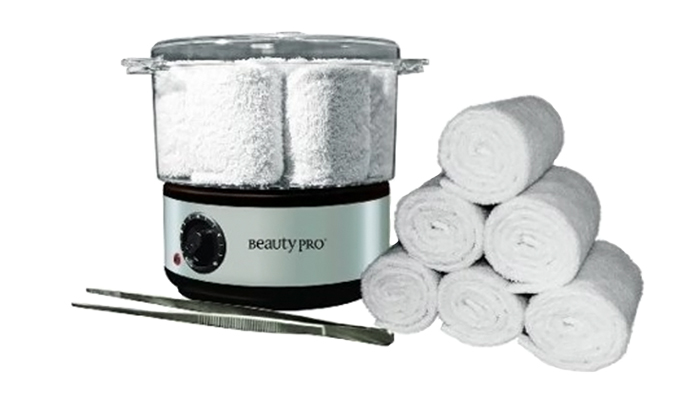 Features
Steams Towels in 15 Minutes
Great for Home Use
Includes 6 Towels
This hot towel warmer from Beauty Pro also made our list as we think it's an excellent choice for home use. It quickly steams six towels in about 15 minutes. It is a little bit more challenging to operate than the other warmers on our list, as you will have to fill it with water before you turn it on.
It comes included with six towels and tongs for safely removing the towels once they are done. Unfortunately, we feel this warmer is too small for a barbershop or a beauty spa, as there's only enough room to hold six towels.
Pros
Fast Warmer, Only Takes 15 Minutes
Heats with Steam
Includes Everything You Need Except Water
Cons
Low Capacity
Made of Plastic
Not for Small Businesses
---
Enjoying a Nice Hot Towel
Whether you plan to offer hot towels to your customers or enjoy one after a relaxing bath, we hope that our list helped you to find the right how towel warmer for you.