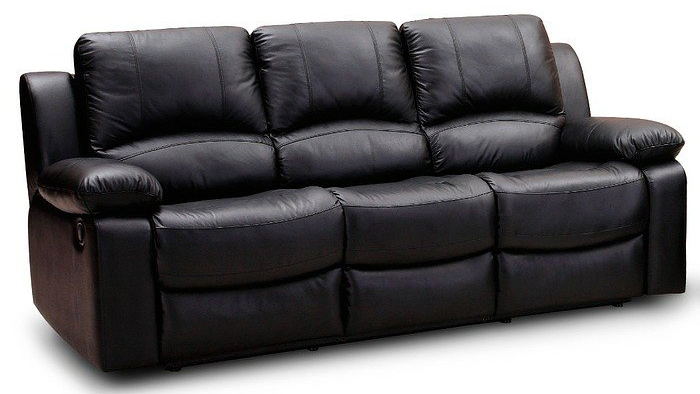 There's nothing worse than buying an expensive piece of leather furniture or a designer handbag to find out that it's starting to show signs of wear or has been damaged. There are all sorts of silly tricks that you could do to try to hide the damage, but there only way to get the item to look 100% perfect is to have the leather entirely redone by a professional.
This is unfortunately extremely expensive, and that's why a few companies have come up with leather repair kits that will hopefully allow you to restore the leather to look like new. None of these leather repair kits will guarantee that your leather will look brand new, but they can go a long way to making the item look great, and most people won't notice the damage unless it's pointed out to them.
Things to Consider When Purchasing a Leather Repair Kit
The absolute number one thing to consider is how much damage do you need to repair and how frequently you are going to need to repair it. If you have a house cat that loves to use your expensive black leather couch as a scratching post, then you're going to want to get a kit that has extra black compound.
If you have a large variety of leather colors, then one of the kits that offer a large color variety makes a lot of sense. We analyzed a lot of leather repair kits and have not included many that we felt were bad options, as they required heating or were complicated to use. Other than choosing your color options, we tried our best to make it easy for you to pick a high-quality leather repair kit.
Top Leather Repair Kits
#1 Coconix Vinyl and Leather Repair Kit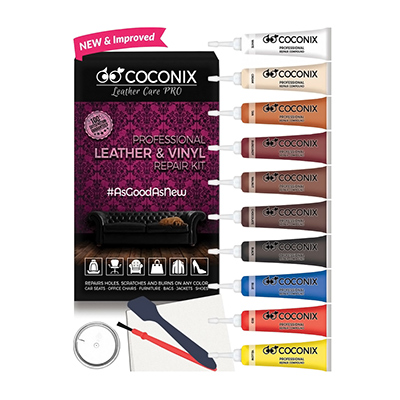 Features
10 Compound Colors
Complete Kit
Easy To Use
We choose this kit to be #1 on our list because it's a complete kit for repairing leather for all colors, and it comes with plenty of compound. This kit includes everything you need; a mixing jar, a 10″x10″ backing fabric, a spatula, an applicator brush, and ten bottles of repair compound that are in the most common leather colors.
With this kit, you can easily patch up large areas of damaged leather or vinyl or repair smaller items like belts or purses. It also comes with free instructional videos to help you get the perfect repair.
The only downside to this product is that it comes with a wide assortment of colors as compared to some of the other kits on our list. So if you only have black or brown leather items that you need to repair, there may be some better choices for you on our list.
Pros
Large Assortment of Colors
Easy to Use
High-Quality Repairs
Cons
Could have Larger Tubes for Commonly Used Leather Colors
---
#2 Fortivo Leather Repair Kit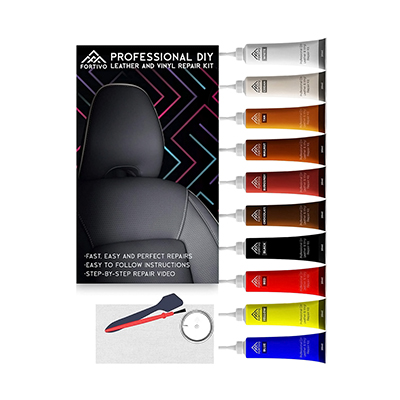 Features
10 Bottles of Compound
Easy to Use
Complete Kit
This kit from Fortivo is very similar to our number one pick and is designed to help you achieve professional leather repairs that you can do yourself. It also features the ten compounds for the most common colors that leather is available in, all of which are 20ML bottles.
As with the previous product, which was made by Caconix, our only real complaint with this product is that we would have liked for larger bottles of the darker colors, as we find that natural colored leather is more common. We do understand that it would defeat the purpose of some of the other kits that these brands offer.
Pros
Complete Kit
Includes 10 Common Compound Colors
Easy Kit Allows You to Do It Yourself
Cons
Larger Bottles for Commonly Used Colors Would Have Been Nice
---
#3 Coconix Brown Leather Repair Kit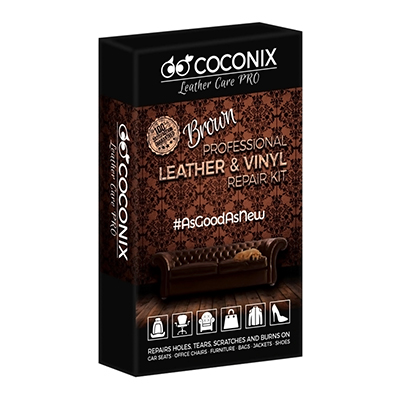 Features
Complete Kit for Browns
Just Apply and Wait
Match Color with Included Mixing Jar
This variant of the Coconix kit comes with fewer compound colors but includes larger bottles of natural brown colors. Compared to the two previous kits, this makes a lot more sense if all of the leather you own is shades of brown. The five compounds included include two smaller bottles of white and black, and three larger bottles of tan, walnut, and chocolate.
The included mixing jar allows use to mix these colors in a way that perfectly matches the leather that you are trying to repair. This product works to repair synthetic auto upholstery, steering wheels, shoes, belts, sofas, purses, and more.
Pros
Great Kit of Brown Leather
Larger Bottles for Browns
Easy to Use
Cons
Less Color Variety Than Other Kits
---
#4 Fortivo Leather Repair Kit for Black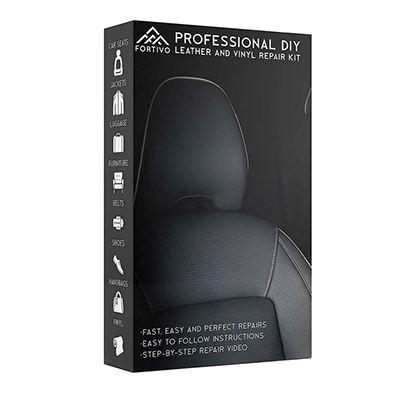 Features
Complete Kit
Looks Great
Two 40ML Black Leather Repair Compound Tubes
This kit is a variant of the previous Fortivo Kit that we discussed above that is specifically for black leather and dark greys. It's excellent for fixing the damage on bags, jackets, gloves, belts, luggage, and can be used to restore any leather-like material.
It only comes with three tubes of the compound, two 40ml black compound tubes, and one 20ml white, so you could also use this to repair white leather, but it would have to be a relatively small amount of damage. The super-fast drying repair adhesive will repair scratches, holes, cracks, and peeling.
Pros
Complete Kit for Dark Leather
Two Large Black Compound Tubes
Fast Drying
Cons
Lacks Colors Other Kits Offer
---
#5 BlendItOn Max Quick Blend Refinish and Repair Kit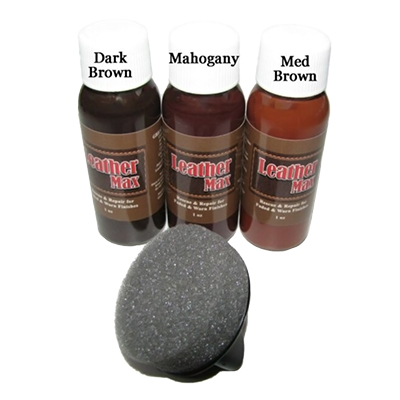 Features
High-Quality Leather Refinishing
Easy to Use
Comes in 11 Different Kits
The leather repair kit for BlendItOn is a refinishing and repair kit that is redesigned to recolor leather and improve its appearance. Unlike the other products that we have mentioned on this list, this product isn't designed to fix damage like holes or keep scratches. It's for refinishing large areas of faded, worn, or old leather.
The kit comes with three bottles of refinishing compound and an applicator sponge. Although we choose the brown variety, there's nothing to mix; the product comes in whichever color you need.
The BlendItOn Refinish Kits Come In:
Beach Mix: Sand, Bone, and Cream
Beige Mix: Cap Tan, Taupe, and Bone
Black Mix: Black, Black, and Dark Grey
Dark Browns: Dark Brown, Mahogany, and Med Brown
Double Dark Browns: Dark Brown, Dark Brown, and Mahogany
Earth Browns: Mahogany, Med Brown, and British Tan
Grey Mix: Light Grey, Grey, and Dark Grey
Red Mix: Scarlet Red, Red, and Autumn Red
Tan Mix: British Tan, Cap Tan, Taupe
White Mix: White, White, and Cream
Wine Blend: Wine, Mahogany, and Autumn Red
Pros
Easily Refinishes Leather
No Mixing
Easy To Use
Cons
Refinishing Kit, Not Great for Holes or Deep Scratches
---
#6 Fortivo Leather Repair Kit for Brown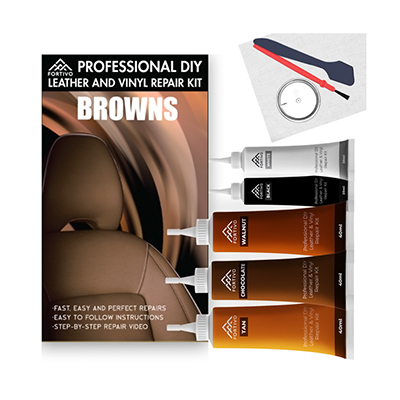 Features
3 Large Tubes of Brown Compounds
Great For Repairing Scratches and Holes
Complete Kit
This kit is the Brown version of the Fortivo leather repair kit, and it features 5 compound colors, three 40ml bottles of tan, chocolate, and walnut, and two 20ml bottles of the white and black compounds. We liked the Fortivo leather repair kits because they are easy to use, dry super fast, and the results look great.
The only real downside to this kit is the limited colors, which won't be a problem for people who only own natural tones of brown leather.
Pros
5 Bottles of Compound
Larger Bottles of Brown Compounds
Easy to use and Drys Fast
Cons
---
#7 Strongman Tools 28 Piece Professional Leather and Vinyl Repair Kit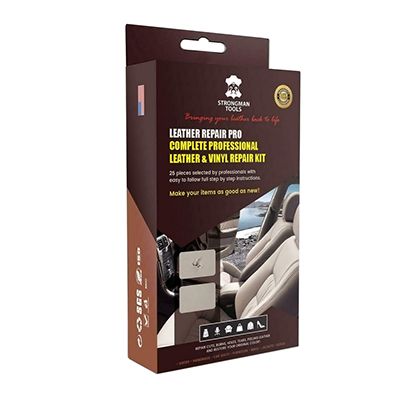 Features
Complete Leather Repair Kit
Premium Quality Waterproof 3M Paint
Multiple Fabric Backers
This leather repair kit from Strongman Tools features 28 different pieces that you may need to repair virtually any leather damage. As with most of our issues with the other repair kits, the only big problem that we have with any of them is that you can't seem to get a kit that would be perfect.
We couldn't find anybody that has rainbow color leather furniture that needs repairing, but buying a kit that focuses on black or brown tints means that you'll have to buy a second kit if you need to repair a leather item with a less than standard color. This kit comes with an assortment of seven colors; black, brown, green, white, yellow, red, and blue, a mixing bottle, some applicators, adhesive, and more.
Pros
Costs Less Than Other Kits
Complete Kit
Great For Scratches and Holes
Cons
Color Selection is Limited Compared to Other Options
---
#8 Leather Repair Doctor Complete DIY Kit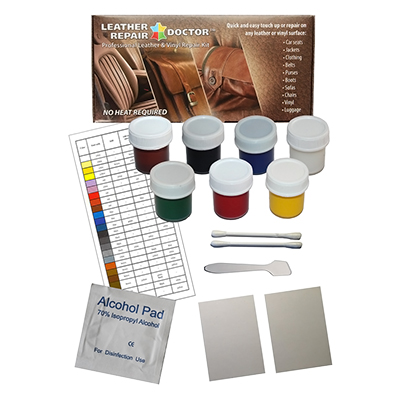 Features
Complete Kit
Repairs Look Good
Easy to Use
This kit from Leather Repair Doctor is an all-in-one leather repair kit with the adhesive already being pre-mixed into the compound. It's a pretty simple kit that comes with an alcohol pad, two fabric backers, some cue-tips, an applicator, a color chart, and the compound bottles.
There are seven compound colors; brown, black, blue, white, green, red, and yellow. Out of the other kits in our list, this one seems to be lacking slightly, and we have liked to have seen ten compounds instead of seven.
Pros
Complete Leather Repair Kit
Easy to Use
No Heating Required
Cons
Lacks Compound Color Varieties
Price Could be Better
---
#9 LeatherLex Leather and Vinyl Repair Kit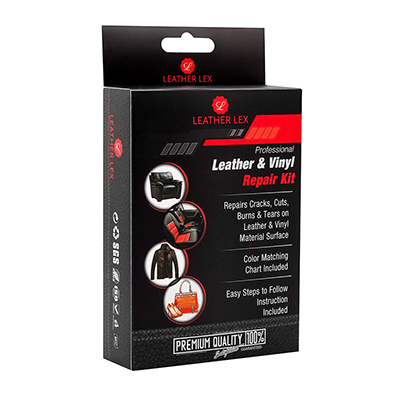 Features
Complete Kit
Great for Small Jobs
Low Cost
This kit from LeatherLex was the lowest price of all the kits that we reviewed at the time of writing. It would be great for a quick repair, but the amount of compound that you get is relatively small compared to the other options.
We also really didn't like the bottles that the compound comes in, as they seem like they would be prone to not sealing correctly after opening and drying out. There's nothing wrong with this kit, but it struck us as being a little on the cheap side, and we feel that there are better options unless you only need to do one straightforward repair.
Pros
Seven Different Compounds
Perfect for Small Jobs
Quick and Easy to Use
Cons
Seems Like Something You Would Use Once and Throw Out
---
Conclusion
We hope that you enjoyed our list and can repair your leather or vinyl to looking brand new.